If you have ever thought "Man, how awesome would it be to have an office in Shenzhen, but there are too many administrational difficulties and it just seems to be unmanageable" ...
... then we have good news for you!
In September 2018, WeWork - a successfully established business with an internationally expanded office space network with more than 260,000 members worldwide - together with Shenzhen Fan decided to launch a highly promising cooperation.
Wait, what is WeWork?
WeWork has been extending its presence in Mainland China this year (2018). The first Shenzhen office was opened in September 2018. Check out the following link for some gorgeous pictures of the brand-new location!
WeWork x Shenzhen Fan Entrepreneur Support Campaign
Shenzhen Fan and WeWork are thrilled to announce our entrepreneurial support campaign!
If you sign up to WeWork co-working space through Shenzhen Fan,
enjoy up to 25% cash back for your monthly subscription fee until December 2018!
If you are more into long-term things
get up to 10% cash back for your 1 year membership!
Join Shenzhen Fan now! Your personal office is waiting for you!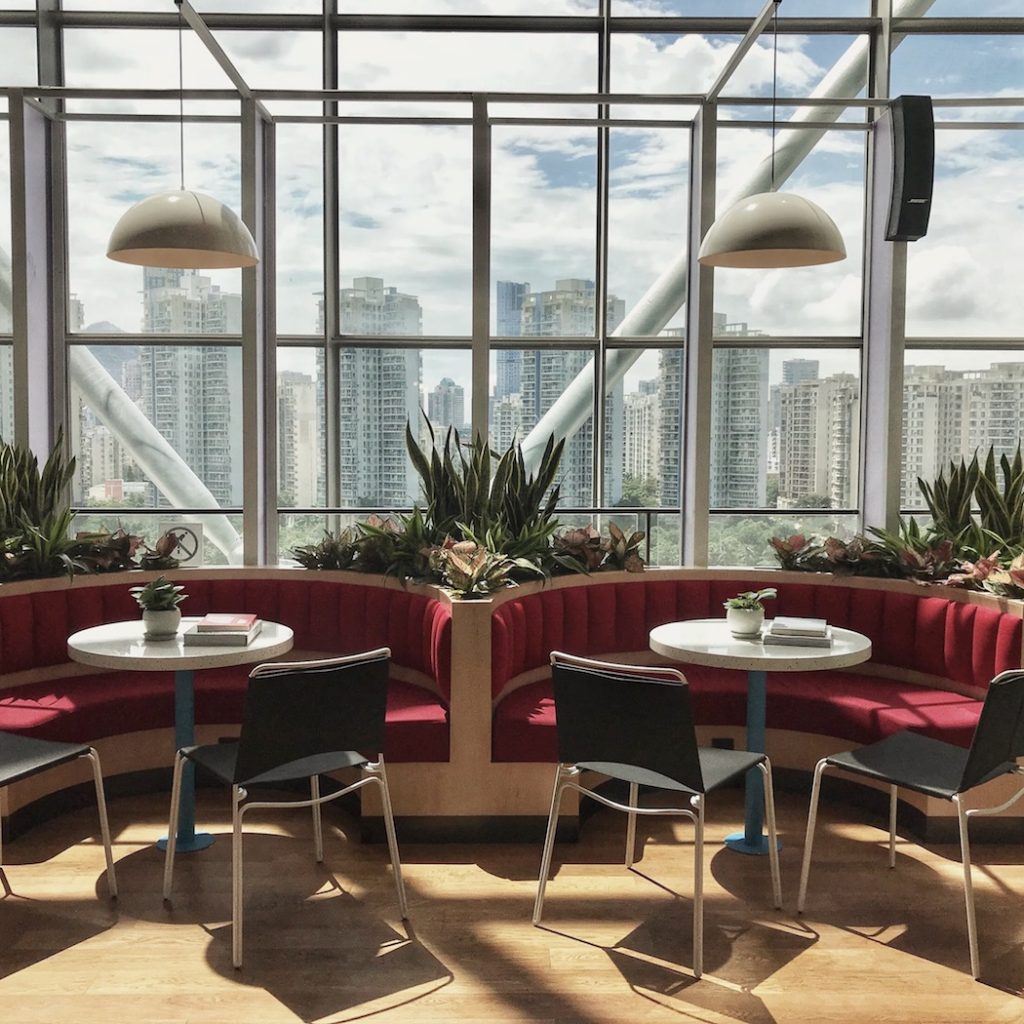 Have you ever seen a cooler view from your office desk? Neither have we.
Subscribe now and enjoy all benefits and promotions that Shenzhen Fan has prepared for you! We are of course happy to help you if you have any questions regarding your subscription!
Cash back deal throughout China!
And if that wasn't enough, Shenzhen fan is going a step further and is offering you great benefits in numerous other locations. Yes, if you are relocating or have business trips coming up, then you will be happy to know that the 10% cash back applies to offices in Beijing, Shanghai as well as other areas of Mainland China!
If you are considering a non-Shenzhen subscription, just let us know. We will take care of the rest.
Experience state-of-the-art offices at WeWork Office
Experience the WeWork office and stay close to the world's leading companies in the modern, elegant and convenient co-working business of the cosmopolitain Nanshan District.
By the way, did we mention free drinks? Yes, you get free coffee, tea as well as other beverages to keep your energy flowing. Everything you need to handle those hundreds of deadlines and business calls.
If we made you curious and you would like to have a look yourself, please contact us. We would be glad to show you around and answer all your questions!
It's Time For A Giveaway!
And guess what?
We have something else for you. To celebrate the Grand Opening of the WeWork & Shenzhen Fan cooperation WeWork CCSS, we are giving away free "Hot Desk" 3-day-trial-tickets for five visiting guests! (And if you are really that much into free stuff: great, because we will have T-shirts and other presents for you as well!)
Send us an email to info@shenzhen-fan.com to participate! What are you waiting for?