---
Finally, WeWork arrived SHENZHEN!
As WeWork currently has more than 260,000 members worldwide, it got about 300 million dollars from the SOFTBANK Group, as it became news, with the wealth of financial resources,
Starting with the opening of the first space in Shanghai in July 2016, they have accelerated the advance to China. It now spreads to 16 places in total (including Hong Kong) and more to come.
3rd Sep 2018, WeWork softopend as "WeWork CCSS (China Construction Steel Structure)" at Nanshan district.
They will have a Grand opening in October 2018. Until then, they are planning many events at their co-working site. We visited WeWork CCSS at first soft opening week.
Shenzhen Fan will be working with WeWork promoting co-working einviroment for startups (we will release details later)
Shenzhen's co-working space circumstances
The co-working space wave is still alive in Shenzhen, and if you give famous facilities
Tencent's "Tencent Incubator(衆創空間)", SimplyWork(思微), and Bee Plus are famous as co-working / incubation facilities.
There are many other Makerspaces around Huaqiang North where you can make use of the unique advantages of Shenzhen, such as Seg Maker and Trouble Maker, where you can quickly procure electronic parts.
WeWork, which has branches in the world, can use free space if you are a member, so it seems to be popular among foreign-affiliated companies by taking advantage of the huge brand power.
Three locations were born within 2018. Two plans will be created in 2019
WeWork CCSS
Opened in September 2018
China Construction Steel Structure Building (10TH – 12TH FL) 3331 Zhongxin Rd, Nanshan Shenzhen 518054
中建钢构大厦 深圳市南山区中心路 3331 号 中建钢构大厦 第10ー12楼,邮编:518054
WeWork TCL
Opened in October 2018
TCL Building 9th Floor, Tower B, TCL Building 6 Gao Xin Nan Yi Street, Nanshan Shenzhen 518057
TCL 大厦 深圳市南山区高新南一号 TCL大厦B 第9楼,邮编:518057
The following English official website is written with a map
Although there are other facilities, it is not yet an official announcement so we will be updating this information after the announcement.
Access Location
The nearest station of WeWork CCSS (中建钢构大厦) is Metro line 2 "Dengliang(登良)" station. It is a distance of 6 minutes on foot from exit C.
If you do not have a reservation, you will have to talk to the receptionist and tell him "I want to go to WeWork" they will give you the business card then you can call to WeWork staff (English / Chinese).
Internal tour
There were only a few people because of the soft opening, but everyone from wework is very nice.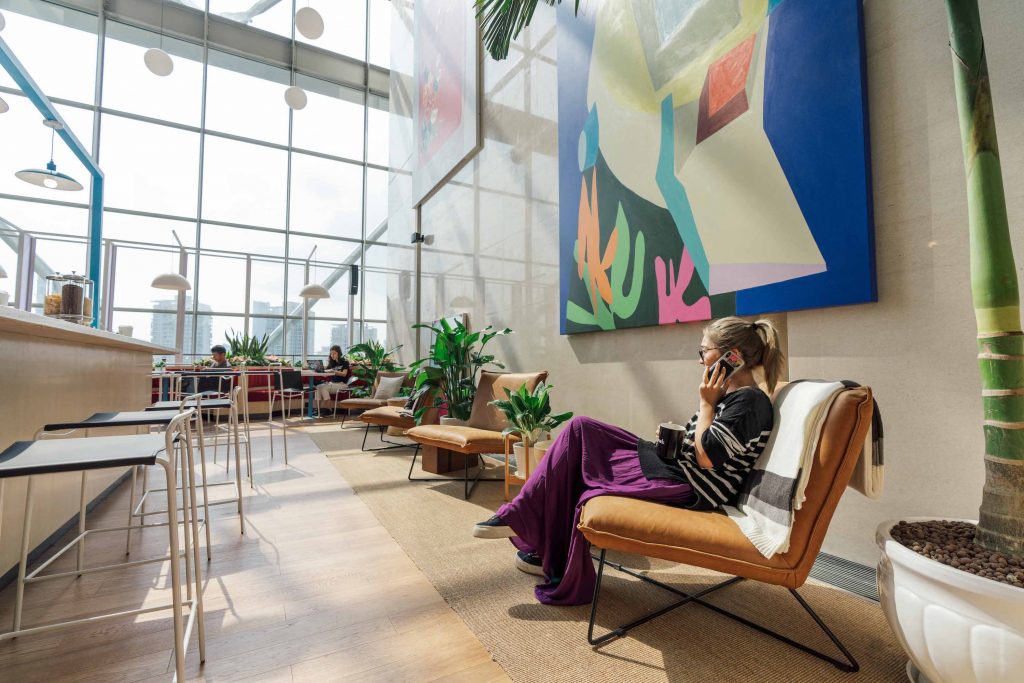 Office space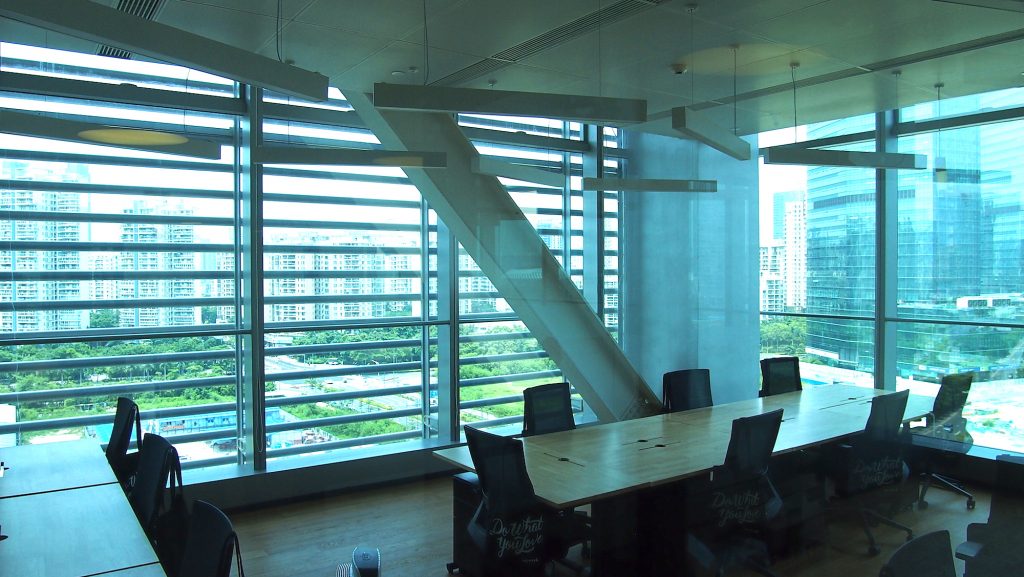 It is a new place, so of course, it is very beautiful. The scenery from the windows is nice too.
The view from the window is the best. The land around here is under construction and new buildings are coming soon.
After a few years the scenery will change a lot. I guess it will be the top office town in China.
Cafe, Rest space
What is the speed of wifi?
WeWork's wifi is very fast! They know what they are doing.
( I forgot to measure ... But it was fast.)
Staffs are upbeat
T shirts, stickers, etc. got souvenirs as well.
Events are (almost) daily
I was invited to the next event, I will join if it's convenient!
WeWork SHENZHEN's future development is ...
As Shenzhen is sandwiched between Dongguan City (东莞市), the factory area of the product, and Hong Kong with the world's hub airport,
It is a convenient city for both professional engineers who produce and those who sell it.
In the future, technicians will develop in MAKER SPACE, and those who sell products may have an office in a co-working space may be a good way of coexistence.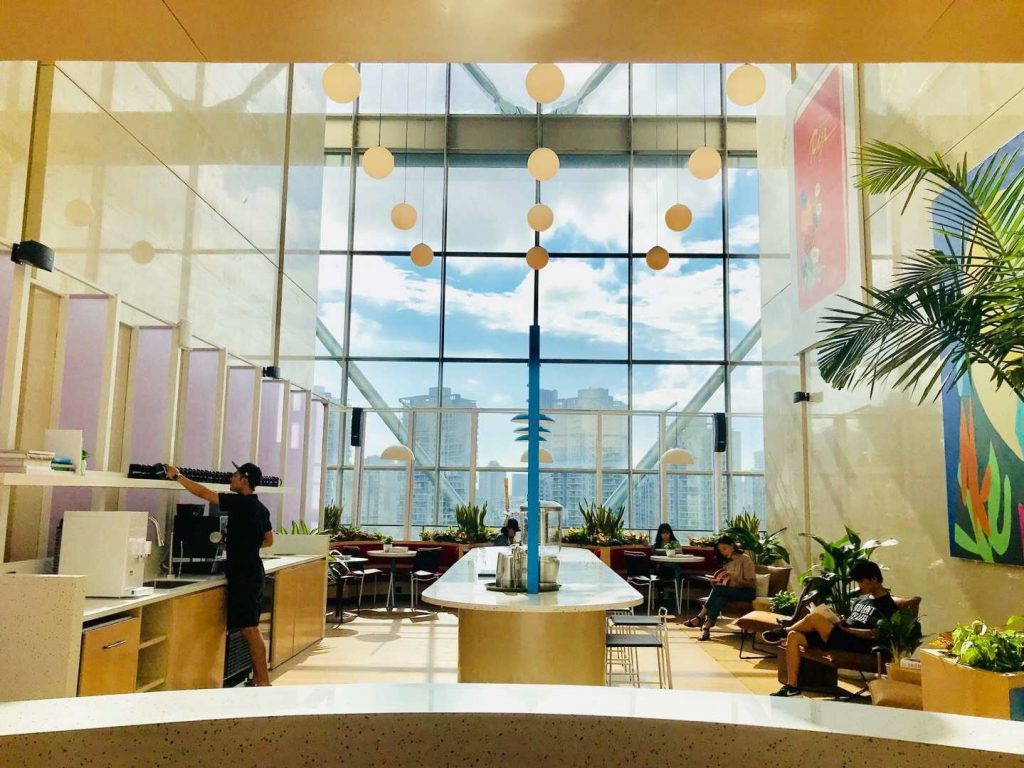 WeWork expects to develop differently from Beijing and Shanghai.